Facilities
Our Facilities
Our hospitalisation facilities accomodate cats through to giant breed of dogs. Intensive care can be provided for critical patients with 24 hour on-site nursing care.
Our theatre has some of the most up to date arthroscopy equipment available and we have the expertise to use this equipment, in fact Patrick Ridge is a world recognised speaker in small animal arthroscopy.
We have published ground breaking research including feline shoulder arthroscopy and case reports in meniscal injury.
Our equipment and expertise allows us to perform meniscal repair, ligament repair, meniscectomy, coronoidectomy, anconeal process re-attachment. The list is potentially endless because as we develop better understanding of joint injuries and disease we develop new techniques to address these conditions.
For example we have Tightrope stabilisation, TPLO and closing wedge ostectomy to address stifle instability and Fastak suture anchors to stabilise collateral ligament injuries.
Trauma management and fracture repair equipment includes external skeletal fixation, 2.0mm, 2.7mm and 3.5mm ASIF plate fixation and SOP (String of Pearls) locking plate fixation.
The SOP system allows us to fix complex fractures especially pelvic fractures. The plate provides effectively an internal, external fixation system and can be applied in a minimally invasive nature where appropriate.
Our nursing staff are experienced Registered Veterinary Nurses and they have a generous allowance for further continuing professional development to ensure the nursing of our patients is carried out to the highest standards.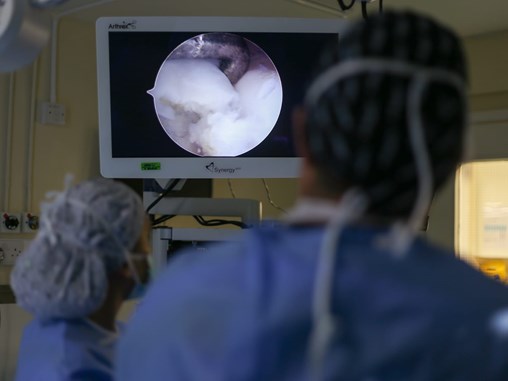 Arthroscopic (keyhole) surgery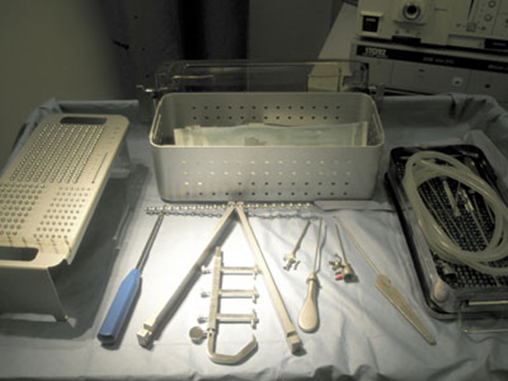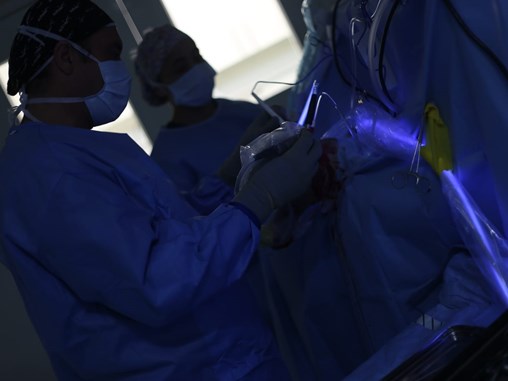 Arthroscopic (keyhole) surgery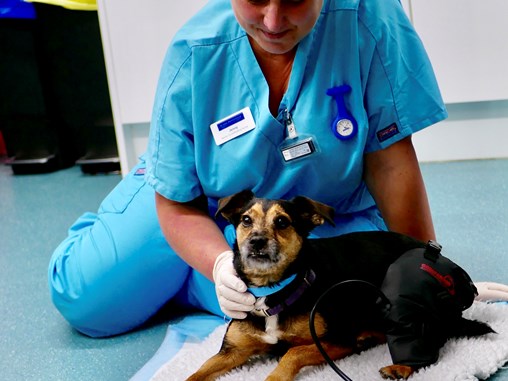 Cold therapy after surgery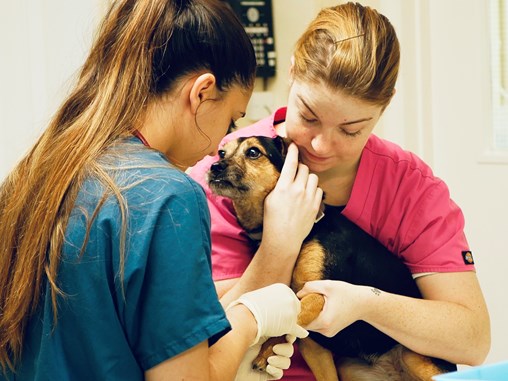 Placing an intravenous catheter prior to surgery